Welcome to another blog from the team at Pontefract Racecourse.
Every fortnight, someone from the team will share their thoughts for your entertainment (or otherwise!):
Managing Director, Norman Gundill with his trusty PA, Caroline who also looks after the hospitality,
Accounts Manager, Nicola, who is writing todays blog,
Admin manager, Carol,
Marketing exec, Alexia, and,
Chief Operating Officer, Richard.
Meet Nicola – 3rd February 2023
Hello my name is Nicola.
I started work at the Racecourse in May 1994 – I know – I don't look old enough! I had 2 interviews in one week – one for Pontefract Racecourse and the other for British Airways cabin crew – and here I am (sorry BA)!
The Racecourse team was considerably smaller in 1994 and there were only three of us to run the administration including Mr Gundill! It had its advantages though and I was able to learn every aspect of the administration of the Racecourse.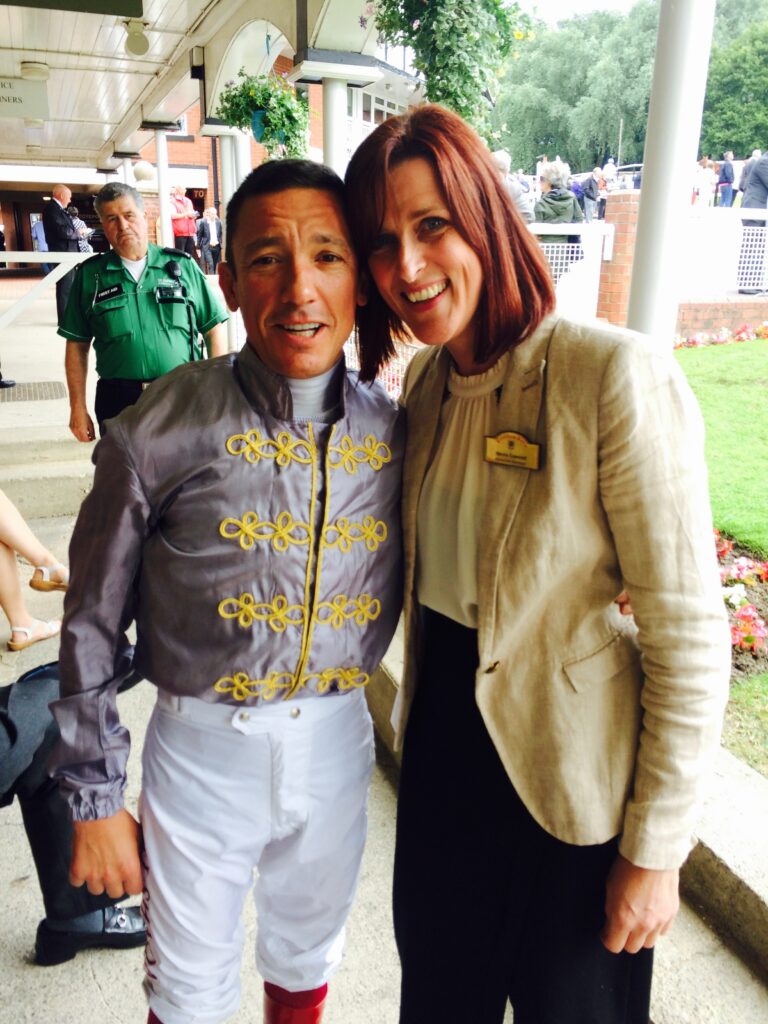 As the Racecourse Stands and facilities grew over the years, we employed more staff and I was appointed as the Accounts Manager in September 2011.
I have always lived in and around Doncaster. I have 2 children, Oliver 21, Lucy 18 and a 6 year old Beagle called Ruby! They all keep me on my toes! Ruby comes to work with me every day and she is one of the much loved office dogs we have here.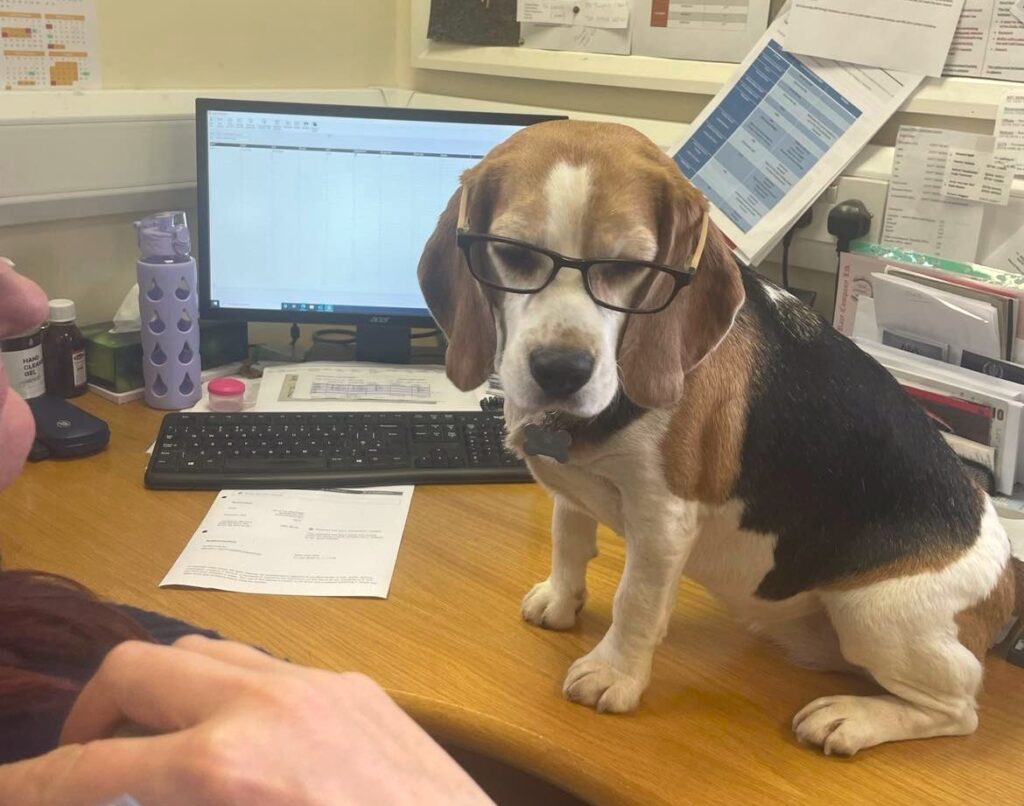 I have always loved animals from a very young age, especially horses. At age 11 I was lucky enough to own my own horse called Merrylegs. Due to time and money constraints unfortunately I don't have my own horse anymore but I have carried on riding and have taken my daughter for lessons since she was 8 years old. It would be my dream come true to ride around the track here at Pontefract – so if anyone can make that happen I'll dust off my jodhpurs!
Through my time at Pontefract, I've grown to love racing and, when I get the time, I love a day at the races in Yorkshire – the office day out to York Races (link to https://www.yorkracecourse.co.uk/ ) is always memorable! I love a flutter and can occasionally be found at the casino as well.
We have a great team here at the Racecourse and I really enjoy working with them. A normal working day for me consists of inputting invoices, making payments (I don't like this part much), reconciling bank accounts, processing payroll, answering telephone queries and lots of calculator tapping. It all sounds very boring but I enjoy it! Racedays are, however, very different and hectic for us all and it's all hands on deck and you have to be able to turn your attention to any issue at short notice! You will usually find me based in the Raceday office, adding up, or answering the phone or helping out with customers. But occasionally if short staffed or exceptionally busy you might see me operating a turnstile! Come and say hello if you see me dashing by! 😊