Welcome to another blog from the team at Pontefract Racecourse.
Every fortnight, someone from the team will share their thoughts for your entertainment (or otherwise!):
Managing Director, Norman Gundill with his trusty PA, Caroline who also looks after the hospitality,
Accounts Manager, Nicola,
Admin manager, Carol,
Marketing exec, Alexia, and,
Chief Operating Officer, Richard (who is writing today's blog)
It's been a busy but rewarding week at Ponte Towers.
We view Staff Training as one of the most essential parts of our business and we spent much of Wednesday briefing existing, and new, raceday staff ahead of the start of the 2023 racing season.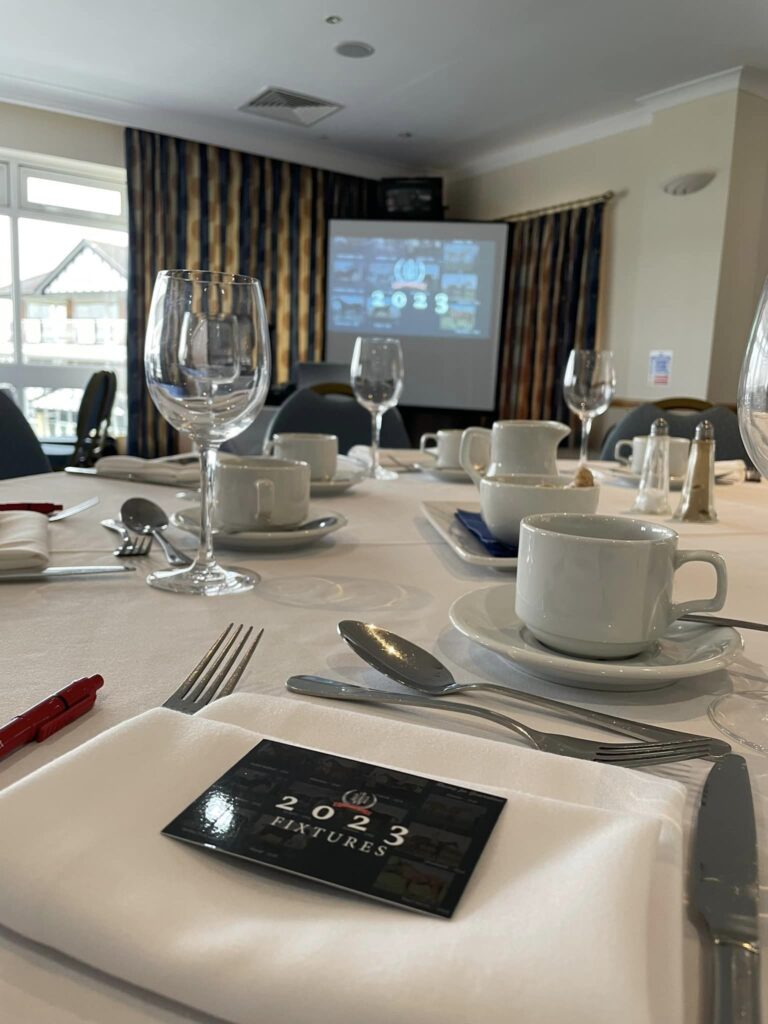 For a Racecourse, the team of casual raceday staff can often be the first part of the racegoer journey on a day at the races and so it is imperative that the customer facing team know and understand both the layout of the Racecourse AND the brand and the core values of what Pontefract stand for. We want them to embrace the true Yorkshire spirit that the Racecourse embodies and exude Yorkshire hospitality from the moment that customers arrive.
We want our Staff to feel valued and a full part of the Pontefract family. We want them to know how we've responded to their feedback from last season, what improvements we've made to make their roles easier as well as keep them up to date with the latest health and safety guidance and 'hot topics' that they may need to address.
Inspection reports from the like of AA , Visit England and Live Tourism form a vital part of our Staff training and help us to build a better team to ensure that we can offer the best possible service to our racegoers.
No good staff training day is complete without a tour of the Racecourse to maximise orientation knowledge but by far the most important part is a good catch with their friends and colleagues over a big lunch – thanks to Jo and Andy at Huggamug for providing an incredible spread!
From Staff Training on Wednesday to our 'Welcome to 2023' Pre Season Launch on Thursday – no rest for the wicked.
There was an extensive guest list with invitees from across the industry (ROA, PJA, owners, trainers, sponsors, Press) and it was great to see such a brilliant turnout to learn about some of the fantastic events we have in store in 2023.
We also handed out a few very special awards for the first time too. Most people know that we like to do things the 'Ponte' way and so there was never going to be recognition of those who receive it regularly. Instead, we wanted to highlight some of our true Ponte heroes and Flint Hill , Round The Island, Corinthia Knight and Mr Orange were very worthy recipients. While the last named is enjoying a long and happy retirement, the first three will reportedly be back in action in April at Ponte. We shouldn't have favourites, but we'll definitely be cheering them on!