Welcome to another blog from the team at Pontefract Racecourse.
Every fortnight, someone from the team will share their thoughts for your entertainment (or otherwise!):
Managing Director, Norman Gundill with his trusty PA, Caroline who also looks after the hospitality,
Accounts Manager, Nicola,
Admin manager, Carol,
Marketing exec, Alexia, and,
Chief Operating Officer, Richard
Today we would like to introduce you to a new member of the Pontefract team – Nico!
Pontefract Racecourse are delighted to announce that former racehorse, Nearly Caught (known affectionately as Nico), is to become their first Racehorse Ambassador.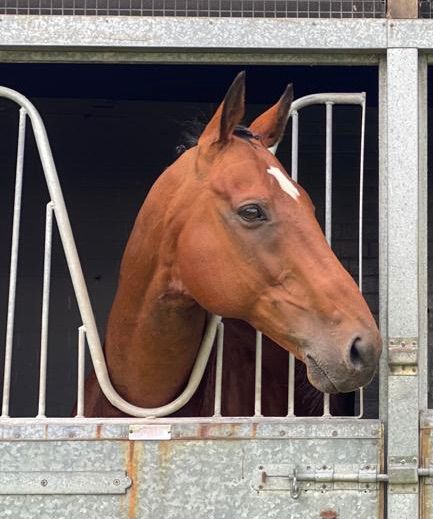 Earning just under £350,000 in prize money, Nearly Caught was a strong stayer who often competed over marathon trips. He won 4 races at Listed level and took the Group 2 Prix Kergolay at Deauville. Partial to a trip to France, he also finished an excellent third in the Group 1 Prix Du Cadran at Longchamp.
Nearly Caught is no stranger to Pontefract either. In 2015 he won the Phil Bull Trophy by an impressive 10 lengths – his biggest winning margin throughout his esteemed career!
Nico spent his racing career in Newbury with trainer Hughie Morrison for whom he ran 40 races. Starting in April 2013, he won on his debut at Windsor and continued his career up until September 2018 when he was retired from racing. He went out on a high with a Listed win at Newmarket under jockey Ryan Moore.
Nico now spends his retirement in Yorkshire with charity New Beginnings, based near York, founded by Kevin and Pam Atkinson. Speaking about Nearly Caught, they said:
'Nico is an absolute gentleman at home. He loves lots of attention and enjoys nothing more than rolling in the field. We're really excited to be teaming up with Pontefract Racecourse and to introducing Nico to their racegoers.'
Richard Hammill, Chief Operating Officer for Pontefract Racecourse said:
'We pride ourselves on providing the highest level of equine welfare at Pontefract when racehorses visit the track. We are delighted to team up with New Beginnings and Nico to showcase the wonderful care that is given to thoroughbreds in the next stage of their career. We have been lucky enough to work with Pam and Kevin for many years and look forward to our racegoers getting to know Nico.'
Since his retirement, not only has Nico been out and about on the Racecourses, but he's been putting his new skills to the test at dressage competitions. Given his career to date, it will come as no surprise, that he has achieved great results!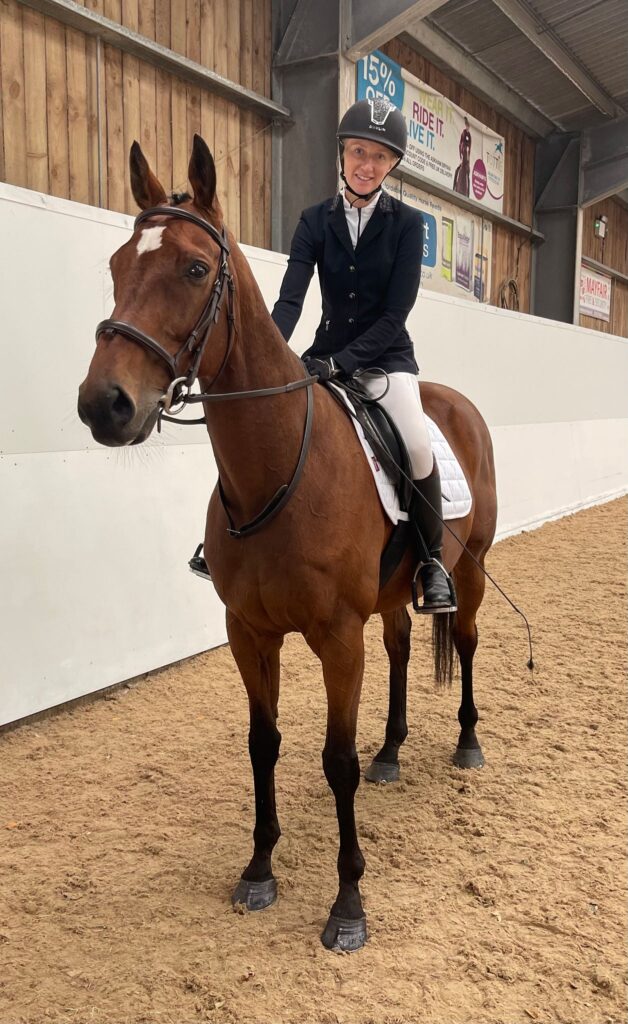 New Beginnings rehome and retrain former racehorses. Their mission statement is to provide a safe, supportive environment for former racehorses to adapt and learn new skills after they have finished their first career in racing. They support 25 different retired racehorses in their lives past the post. You can find out more about them, or rehoming a racehorse at https://nbhorses.org.uk/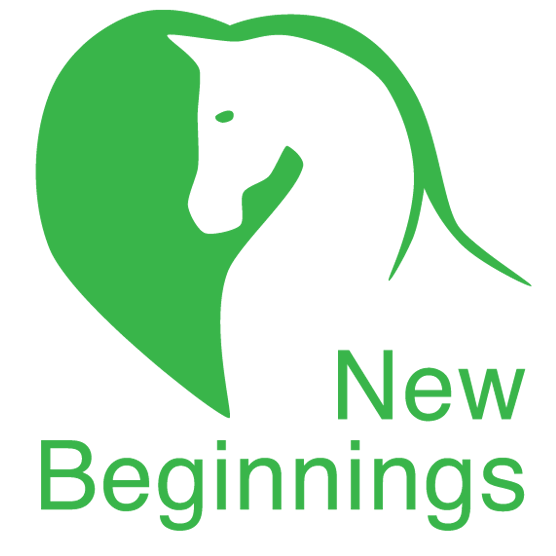 Racegoers can get to know Nico at each of the family Sunday racedays at Pontefract in 2023. He'll be visiting with his friend, Remy (who raced as Goldream) and can be found on the Marquee Site overlooking the Parade Ring.
Sunday 25th June
Sunday 30th July
Sunday 20th August.