Welcome to another blog from the team at Pontefract Racecourse.
Every fortnight, someone from the team will share their thoughts for your entertainment (or otherwise!):
Managing Director, Norman Gundill with his trusty PA, Caroline who also looks after the hospitality,
Accounts Manager, Nicola,
Admin manager, Carol,
Marketing exec, Alexia, and,
Chief Operating Officer, Richard (who is writing today's blog)
The lead up to the first race meeting of the year is always a hectic time. But being busy brings out the best in the team at Ponte and I couldn't be prouder of the way that the whole team has knuckled down to get everything done and the place looking ship shape for the new season.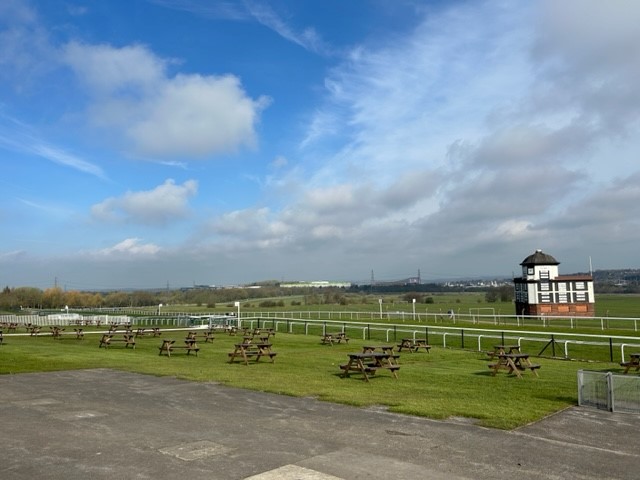 It's a credit to the team just how much they've done in the last two weeks. Tackling decorating schemes in the toilets and finishing off improvement works to all the facilities for those with special accessibility requirements has taken a herculean effort but everything looks great ahead of racing on the 11th April.
The works to the accessible viewing areas and toilets has all been done in house by the Groundstaff team. Jacob and Mandy from Live Tourism carried out an assessment on the Racecourse at the end of 2022 and gave us so many ideas as to how we could make big improvements with some small steps. We've revamped all the accessible toilet areas, painting walls and grab rails in contrasting colours, installing mirrors, privacy areas and new RADAR keys. The viewing areas have all been enlarged, concreted and the access to them has been upgraded.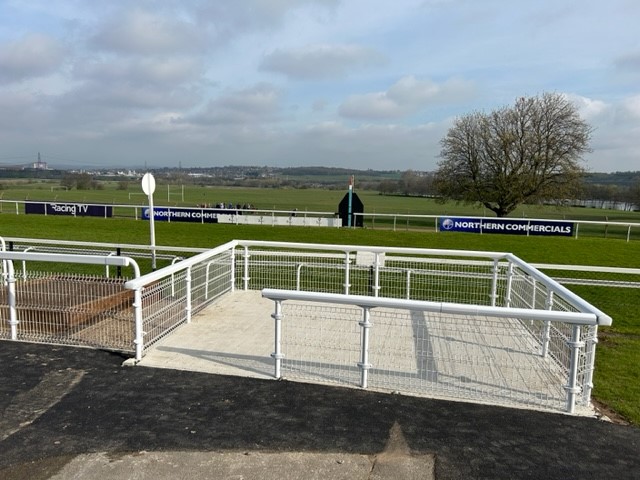 We've also installed Hearing Loops in a number of areas and, with the help of Go Racing in Yorkshire installed sunflower benches in quiet spots around the Racecourse to enable those who need a little bit of peace and quiet, to have the space they require.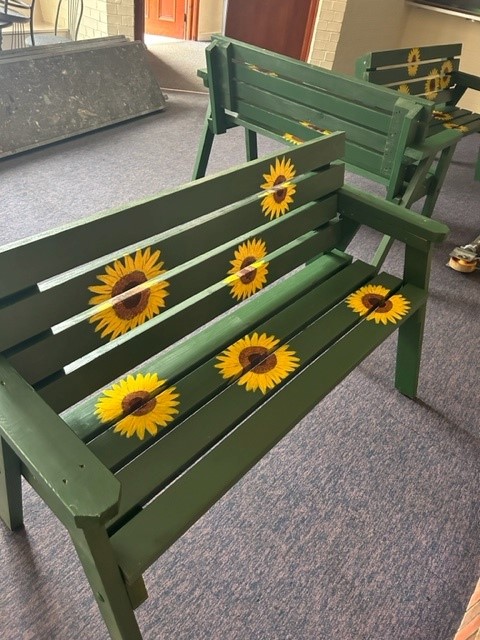 We're not the biggest Racecourse in the country, we don't have the biggest team and we certainly don't have the biggest budgets. But we have success. And the reason we have that is the sense of belonging, the camaraderie and the desire to get things done. A sense of pride and the will to succeed.
As everyone enjoys the long Bank Holiday, we'd like to give a massive shout out to Racing Staff from every corner of the industry up and down the country who work such unsociable hours: early mornings, late nights, Bank Holidays and weekends – they're all the same. There's a great support network via Racing Welfare .
There are times when it feels like the job takes over. And that's when you need your racing family – it's a tight bond but it means that we have a great sport.