This week we have a blog to bring you from the team at Experience Wakefield –
Explore Historic Pontefract
Pontefract is a charming historic market town, home to the picturesque ruins of one of England's most important castles and, of course, Europe's longest continuous flat racing circuit (ahem, you may already be aware of that one!). If you're planning a trip to the races, you may want to stay a little while longer and explore some of the remarkable things to see and do in Pontefract.
Here are a few ideas to help you get started:
A short drive from Pontefract Racecourse you'll find Farmer Copleys, an award-winning farm shop and café that is definitely worth a visit. Experience field to fork goodness in the Moo Café and stock up on locally produced goodies in the well-stocked farm shop. Look out for special seasonal events such as the Strawberry Experience, Craft and Artisan Markets and Barn Dances to the magnificent annual Pumpkin Festival.
From its construction in 1070 to its demise following the Civil Wars, this once fearsome fortress earned itself the name 'Key to the North' thanks to its strategic position and importance in Yorkshire and beyond. Today, the castle is a place of family friendly adventure with historic ruins and dark dungeons to explore as well as magnificent views of the surrounding countryside from the top of the Keep. Don't forget to pop into the Castle Coffee Shop for coffee and a light bite or a souvenir from the gift shop – the traditional Pontefract Cake is a firm favourite!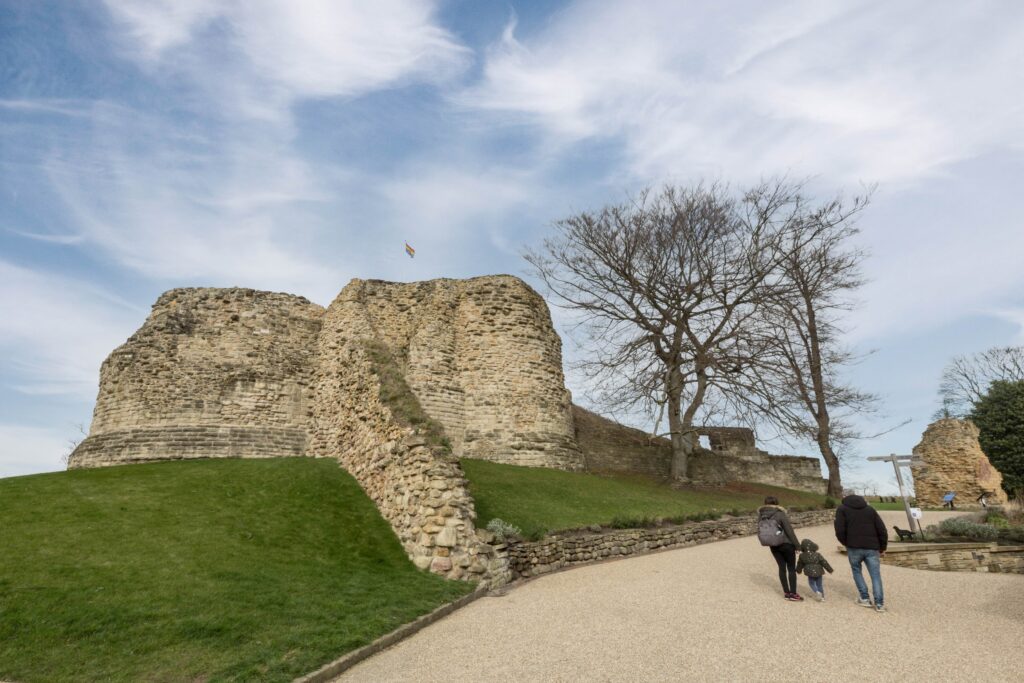 The beautiful Art Nouveau museum is home to a world of discovery, where liquorice and voting collide, and fascinating exhibitions celebrate the captivating stories of Pontefract, its people, and the history of its once mighty castle. Highlights include: The Ackworth Hoard (made up of 52 gold coins, 539 silver coins and a gold ring, all dating from the Civil War) and The Pontefract Gallery, which boasts the world's first secret ballot box and a unique display of objects related to the town's historic link with liquorice.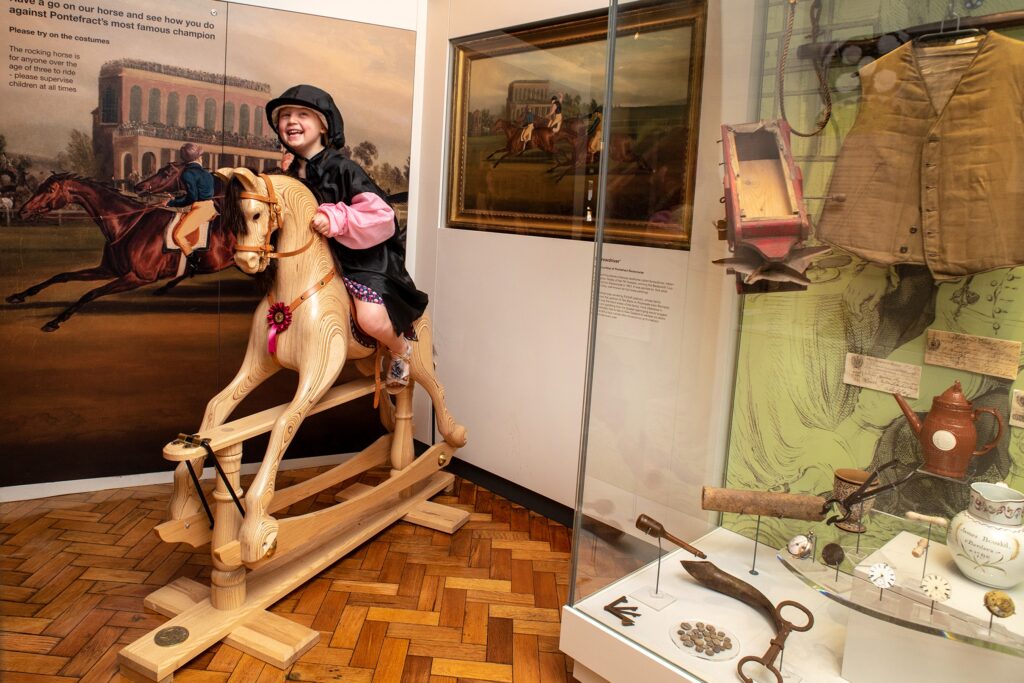 Shop till you drop in Pontefract town centre
Pontefract has a colourful marketplace, chock full of outstanding examples of Georgian architecture and winding medieval ginnels. Home to a superb indoor and outdoor market that sells anything from the best quality local produce to the latest fashion and vinyl, you'll also find a delightful range of independent boutiques dotted around the town centre. A must see is the Magistrate's Market, a treasure trove for antique and vintage shoppers selling mid-century modern furniture, vintage clothes, local Bagley's glassware and classic Americana, there's something for everyone. Head upstairs to Forever After – a collective of local creatives selling an eclectic range of hand-crafted gifts.
If the marketplace is a little busy for your taste and you're looking for a peaceful haven, take a short walk down to Friarwood Valley Gardens, a site originally associated with the town's medieval monastery. Nowadays the gardens feature stunning blossoms, a rose garden and historic pinhole camera. Look out for special events held at Friarwood Valley Gardens throughout the year.
After all of that exploring you may be ready to take the load off your feet and in need of some light refreshment. You are guaranteed a warm Yorkshire welcome at any of the town's delectable food and drink venues, whether it's a delicious afternoon tea in a quirky café, a classic cocktail in one the local heritage bars or a pint of locally brewed ale in a cosy pub. You'll find plenty to choose from!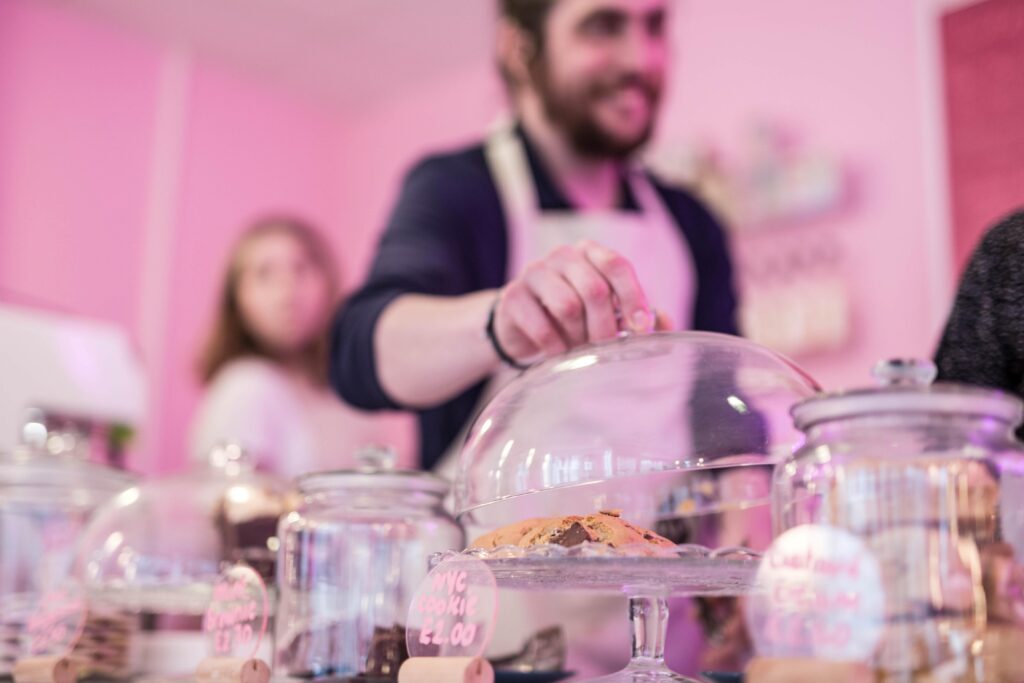 As well as interesting places to visit, Pontefract plays host to a year long programme of exciting festivals and events, here are a few coming up over the next few weeks:
King's Coronation Weekend at Pontefract Castle
Saturday 6 & Sunday 7 May
Visit Pontefract Castle on Saturday 6 May for a live screening of the King's Coronation before celebrating in style on Sunday 7 May at A Right Royal Day Out. Expect a full day of family fun including free entertainment, craft workshops, walkabout entertainers and the live screening of the Coronation Concert.
WheelFest 2023 at Pontefract Town Centre
Saturday 10 June
A car meeting with a difference, including anything with a wheel: from vintage, classic and American vehicles to bikes, scooters, and even a model railway! The event run by Pontefract Civic Society, will feature an entertainment stage, craft fair, children's activities, scavenger hunt, workshops, face painting and more!
Wakefield Armed Forces Day at Pontefract Park
Saturday 17 June
Wakefield Armed Forces Day is an action-packed day of celebration to say a big thank you to our military personnel and their families, along with Veterans and Cadet Forces.
This hugely popular, free event takes place in the beautiful grounds of Pontefract Park and Race Course. Expect military vehicles and displays, live music, children's rides and activities, craft market, street food and a special Battle of Britain Memorial Flight fly-past.
Pontefract Liquorice Festival at Pontefract Town Centre
Sunday 9 July
Visitors come from far and wide to visit Pontefract Liquorice Festival. A sweet-themed celebration of the town's liquorice heritage which centres on a colourful market selling tasty treats to tempt the taste buds, quirky gifts and homeware that you just won't find anywhere else. Explore the market whilst listening to live music from talented local musicians, enjoy fun family activities, live street entertainment and make your way around the liquorice food and drink trail to try out the liquorice creations offered in local cafés and bars. If you're here for the full weekend, be sure to visit the warmup event for the festival Liquorice Shoots on Saturday 8 July. This fun family day out features an artisan market, dog show, scavenger hunt, face painting, community art trail, food stalls and more.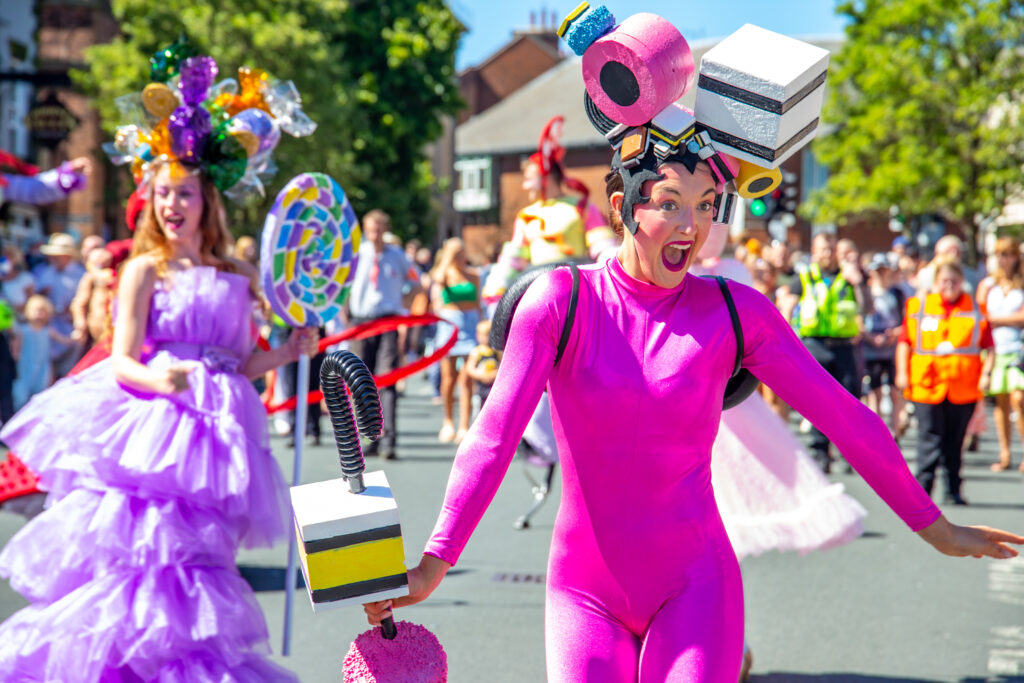 For more ideas of things to see and do in Pontefract and the wider Wakefield district visit www.experiencewakefield.co.uk or better still, be the first to find out What's On by signing up to our monthly newsletter expwake.co/enews