Welcome to another blog from the team at Pontefract Racecourse.
Every fortnight, someone from the team will share their thoughts for your entertainment (or otherwise!):
Managing Director, Norman Gundill, who is writing today's blog!
His trusty PA, Caroline who also looks after the hospitality,
Accounts Manager, Nicola,
Admin manager, Carol,
Marketing exec, Alexia, and,
Chief Operating Officer, Richard.
I have known the Racecourse all my life. My Grandfather and his brother-in-law took on the secretarial work for the Race Company in November 1937 (before I was born). My Father followed him and with a colleague from his professional firm, subsequently took on the management.
I don't know when I first set foot on the Racecourse, my earliest memory is my mother bringing my sister and I for tea in the Directors Dining Room. We would have been 5 or 6 years old. As a teenager I was sent down to the Racecourse during school holidays to pin up results from other meetings and results of photo finishes. I joined the management team in 1966 and have been part of it ever since.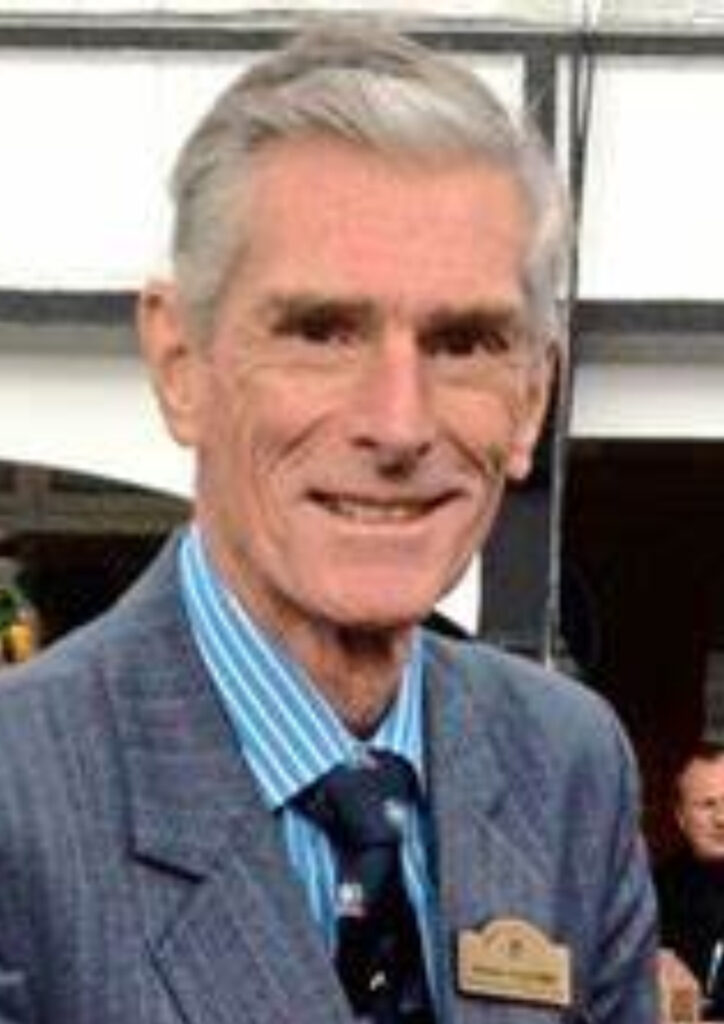 The Racecourse was a very different place in those days. To start with most racegoers were male. Apart from my mother and any female friend she had invited, there were no women. Most of those who came, came by public transport, buses, or trains.
In many ways the Stands were very basic and although I never thought it at the time, would have been depressing by today's standards. The floors downstairs were solid concrete and upstairs were bare floorboards. The Glasshoughton Coking Plant (where Xscape now is) was in full production. External wood was re-painted each year but was flaking off by the end of summer. You hoped the wind was a south easterly because that wafted in the smell of Pontefract Cakes or Mint Imperials from the Liquorice Works instead of the smell of the coke ovens.
The racetrack was only railed in from the 1½ mile start to the finish, so if a horse unseated its rider, the horse could get out. One ended up in Featherstone!
Staffing on race days was minimal. One fellow Racecourse Manager once said you could run a racecourse like ours on a "shoestring". We did not need a Safety Officer, or security staff. We did have two or three police officers but no more.
We only had one honorary Doctor and one honorary Vet, who were rewarded with a very good lunch and could bring their wives. Contrast that with today's contingent of two (or sometimes three) Doctors, two Paramedic Ambulances, a Nurse, and a Physio, two Vets and a Horse Ambulance, all fully paid.
We did have photo finish. We were one of the first in the country to get one. We also had camera patrol but it was recorded on film. We employed a man on a motorbike to bring the film from the camera out "into the Country". That film and the one taken from the Stands then had to be developed and projected onto a screen in the Stewards Room.
Commentary to Betting Shops was via the "blower" service with a man on the Stands relaying the commentary by telephone (as in the Robert Redford film "The Sting").
There was no CCTV. No TV's in betting shops or TV channels other than BBC or ITV, but even that was in black & white.
In the past 50+ years, we have replaced all the old concrete posts and wooden rails round the racetrack with plastic, done a huge amount of drainage and sand slitting, doubled the Main Stand in size by building on at the rear, brought both Stands up to modern Standards. Built the Dalby (Private Box) Stand and the Park Suite and completely revamped the Parade Ring.
My Mother would recognise where she was, but I think she would marvel at what we have done. I hope so, and I hope you appreciate the improvements as well.