Welcome to another blog from the team at Pontefract Racecourse.
Every fortnight, someone from the team will share their thoughts for your entertainment (or otherwise!):
Managing Director, Norman Gundill with his trusty PA, Caroline who also looks after the hospitality,
Accounts Manager, Nicola,
Admin manager, Carol,
Marketing exec, Alexia, who is writing this blog, and,
Chief Operating Officer, Richard
Last week was National Racehorse Week, a nationwide annual celebration of the racehorse and a chance to see first-hand the love, care and attention that goes into looking after them. Training yards, studs and many other sites open their doors to the public and offer the chance to go behind the scenes and find out more about the Racehorse.
During National Racehorse Week we were lucky enough to visit New Beginnings. New Beginnings are a charity that retrain and rehome retired racehorses, supporting them in their lives past the post. They are based in York and are home to 32 horses including Burrow Seven, Chil The Kite, Mister McGoldrick and Goldream to name just a few!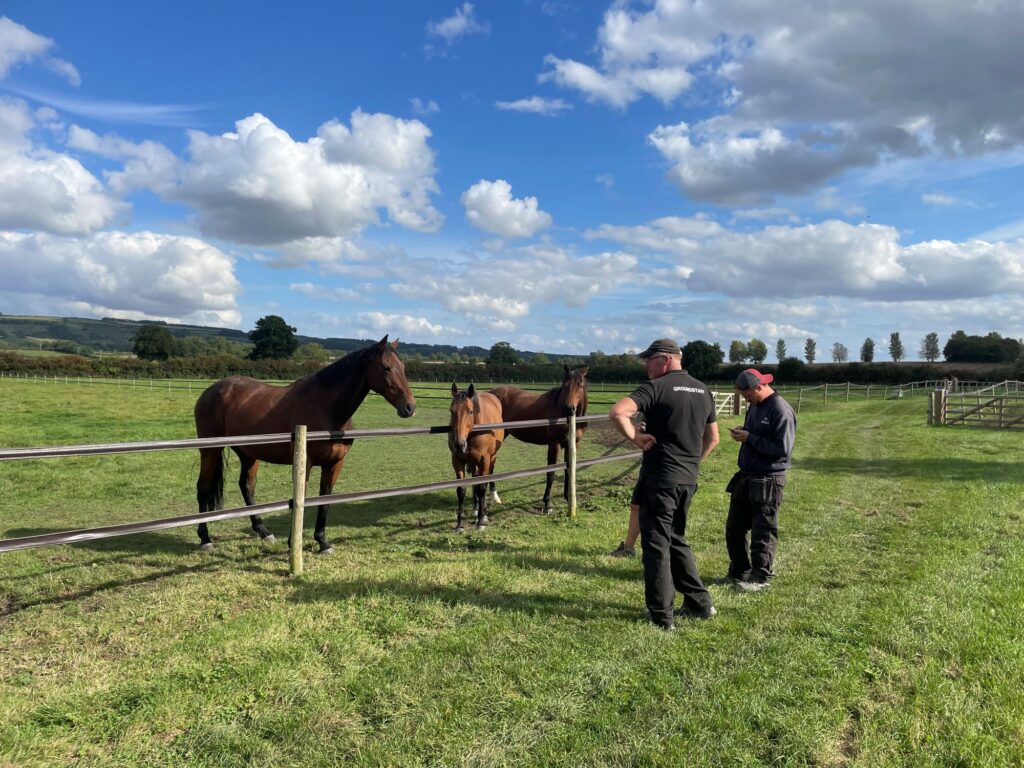 New Beginnings is also home to our Equine Ambassador, Nearly Caught, known affectionately as Nico. Earning just under £350,000 in prize money, Nico was a strong stayer who often competed over marathon trips. He won 4 races at Listed level and took the Group 2 Prix Kergolay at Deauville. Partial to a trip to France, he also finished an excellent third in the Group 1 Prix Du Cadran at Longchamp.
He is no stranger to Pontefract either. In 2015 he won the Phil Bull Trophy by an impressive 10 lengths – his biggest winning margin throughout his esteemed career! You can also meet Nico himself as he visits the Racecourse at our Sunday race meetings.
On Wednesday last week some of us from the office and the grounds team headed over for the day to lend a hand with getting some jobs done around the yard ahead of the open day they were hosting as part of National Racehorse Week. The day started with an insightful tour from Pam and Kev who founded New Beginnings, they introduced to all the horses who were out enjoying a pick of grass with the sun on their backs!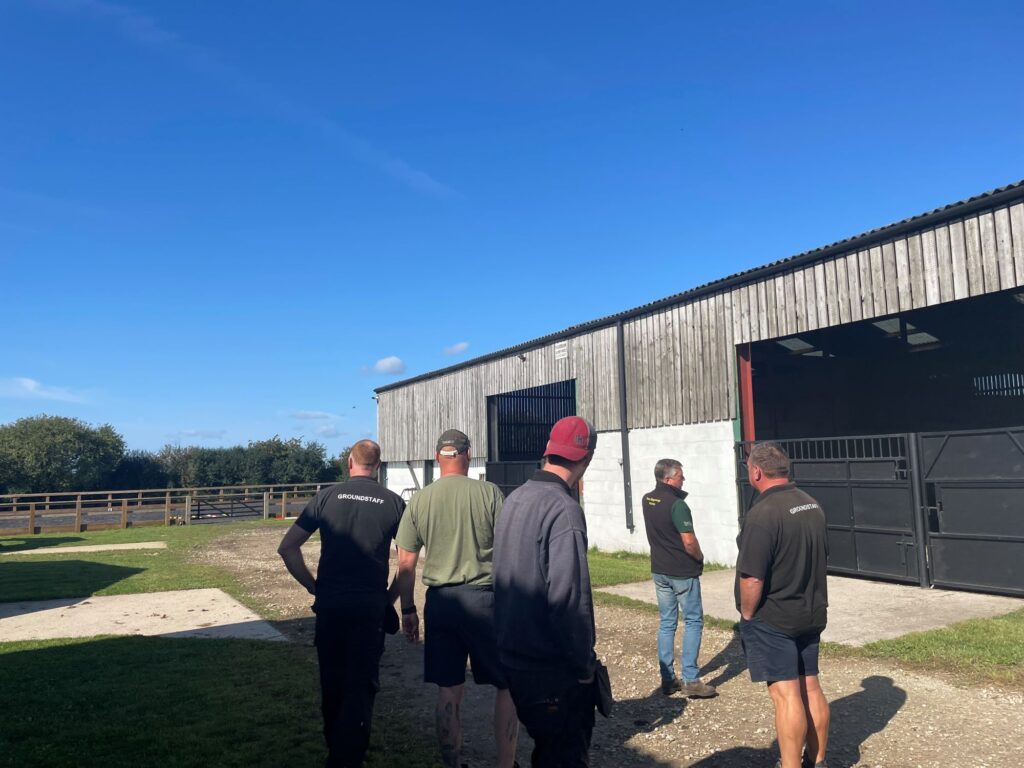 We made sure we turned up armed with plenty of carrots and polos for them to enjoy. I think they went down a treat!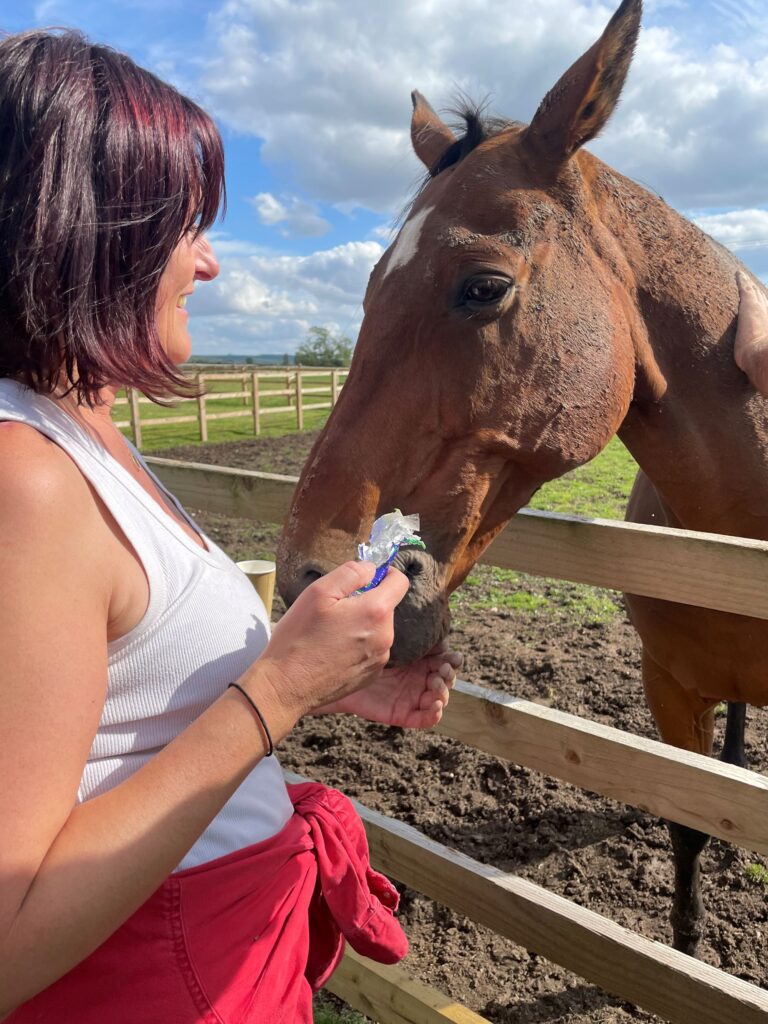 After taking a look around at all the wonderful facilities they have in place we got stuck in with getting some work done. Caroline and myself got started with a very important job, pruning! Martin and Mick chopped back a tree that was hanging over the arena while Nicola, Richard, Tom and Rob tided up the mats outside the stables that the horses use for trotting up and down.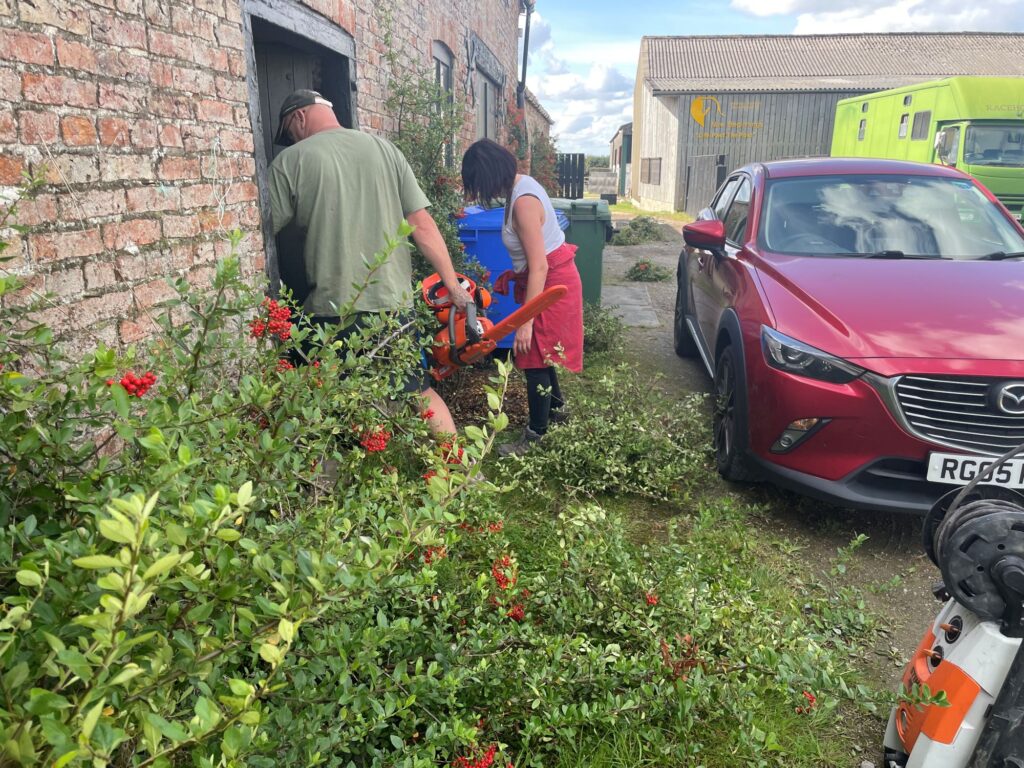 We then had a lunch break and took in the beautiful settings of North Yorkshire, we were a hit with all the cats who took a keen interest in what we had all brought in our packed lunches! In the afternoon it was a group effort at tackling some weeds and digging out a pathway to the arena before it was time to head back to the Racecourse.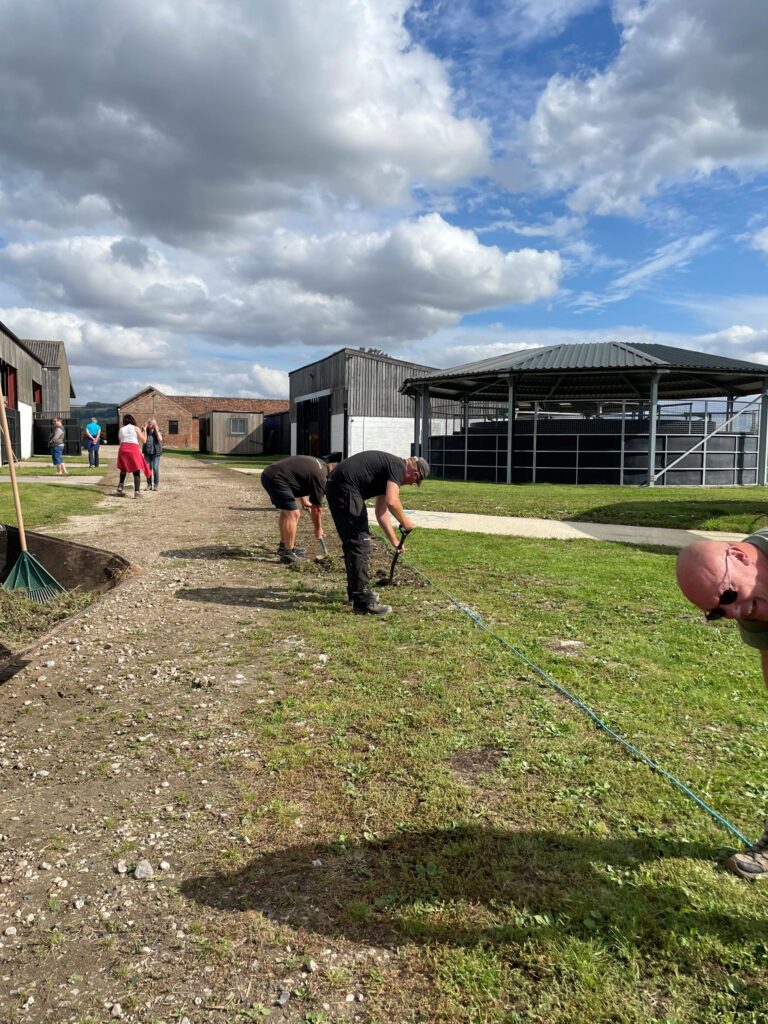 It was a wonderful day, thank you very much to Pam and Kev for having us!